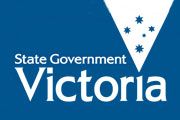 Stamp duty is a Victorian State Government tax based on the sale price of a property. It is paid by the buyer when property ownership is transferred. It is calculated as a percentage of the purchase price or the market value of the property, whichever is the greater. Duty applies to the GST inclusive price of a new property.
There are two sets of stamp duty rates:
a general rate applicable to all types of property including residential, commercial, industrial and rural that is not the buyer's principal place of residence.
a principal place of residence rate that provides a reduced rate of duty for a property with a residence that is the buyer's principal place of residence.
Duty exemptions may apply for certain concession card holders and first home buyers with children. Refer to the State Revenue Office for complete details.
Stamp Duty Tables – as per 6th May 2008